DESCRIPTION OF COURSE
Title of Course: Fine Art & Design - Ceramics
Fine Art & Design - Ceramics is course run by National College of Art & Design NCAD, Dublin. For more information about Fine Art & Design - Ceramics at National College of Art & Design NCAD, please review the details below.


This course is structured around a series of demonstrations and project work covering the full spectrum of 3D design methods. Advanced methods for building, joining and manipulating clay, surface treatment including texture and colours as well as glazing and firing processes are covered.
The first term will have an emphasis on furthering technical and material skills as well as visual research methods. Subjects covered include a variety of building techniques such as coiling, slab work, mould making and slab moulding, sculptural building, surface decoration through creating textures, painting with oxides and coloured clay as well as various printing techniques onto clay.
As the course progresses students will be encouraged to engage with more self generated subjects and incorporating this into their making. Students will engage in research of personal source images and contemporary ceramic practice, drawing, experimentation with materials. Students are required to develop their visual notebook on a continuous basis.
Subjects covered include, exploring a variety of clays, making and use of moulds, building and glazing techniques, 2D/3D drawing processes for idea development, generating ideas using the notebook, experimentation with materials. Teaching strategies include; tutor led demonstrations, student presentations, critiques and discussions.
The Fine Art & Design - Ceramics course at National College of Art & Design NCAD is listed in Courses.ie's national courses finder.
Training Provider
National College of Art & Design NCAD
Course Location
Dublin, Ireland
Location Postcode
Dublin 8
Course Fee
460,
Course Duration
22 weeks
Course Time
Wednesday.
Entry Requirements
Students should have a basic knowledge of ceramic materials and processes and a willingness to experiment. Basic drawing skills and an interest in modern and contemporary visual art practice is useful. The AC courses are for mature students (23 years of age) who can demonstrate a commitment to developing a professional practice in art and design.
Carear Path
Students who successfully complete a Certificate course with CEAD can apply to the part-time Diploma Course
Phone
01 636 4214
Course Code
AC09
For information about National College of Art & Design NCAD, please visit our Colleges page on
Courses.ie
by clicking
here
.
Course Provider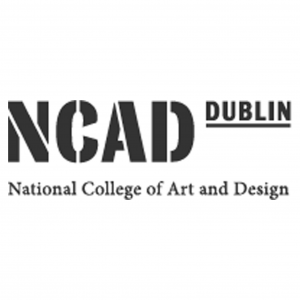 100 Thomas Street, Dublin, Republic of Ireland