Course Description
Craft Beer Brewing is course run by Portmarnock Community School, Dublin. For more information about Craft Beer Brewing at Portmarnock Community School, please review the details below.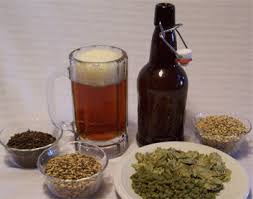 After completing this course students will have the knowledge to source equipment and materials to brew their own beer. They will have an understanding of the brewing process and knowledge will have been shared with them to give them the confidence and know how to tackle their own brewing projects.
Content includes
Brewing Safety and Hygiene,
Brewing Equipment,
Raw Materials,
Ale Brewing,
Mashing and Boiling,
Fermentation,
Packaging,
Introduction to Tasting
Starts Tues 9th October 2018
The Craft Beer Brewing course at Portmarnock Community School is listed in Courses.ie's national courses finder.
For more information about Portmarnock Community School, please visit our College page on
Courses.ie
by clicking
here
.
Course Provider
Carrickhill Road, Dublin, Ireland
Make Enquiry
Please insert your contact details and any additional information you require and we will forward your request to Portmarnock Community School