DESCRIPTION OF COURSE
Title of Course: CPA Part-Time
CPA Part-Time is course run by Griffith College Dublin (GCD), Dublin. It is a 'Classroom Based' course with a duration of 4 Stages – over 4 Years. CPA Part-Time gives a Course Qualification of Professional Qualification. For more information about CPA Part-Time at Griffith College Dublin (GCD), please review the details below.


The School of Professional Accountancy at Griffith College has gained an enviable reputation for providing students with first class lectures. Our lecturers' academic strength and professional experience ensures the ongoing relevance of the course content delivered. This has been reflected in the school being awarded their highly coveted Gold star Status by CPA at both our Dublin and Cork Colleges.
The CPA Part-Time course at Griffith College Dublin (GCD) is listed in Courses.ie's national courses finder.
Training Provider
Griffith College Dublin (GCD)
Course Location
Dublin City South, Dublin, Ireland
Location Postcode
Dublin 8
Course Type
Classroom Based
Course Qualification
Professional Qualification
Course Fee
POA
Course Duration
4 Stages – over 4 Years
Course Time
One evening per paper per week
Carear Path
The Institute of Certified Public Accountants in Ireland (CPA Ireland) is one of the main Irish accountancy bodies with 5,000 members and students. The CPA designation is the most commonly used designation worldwide for professional accountants and the Institute's qualification enjoys wide international recognition. The Institute provides a quality service to its members and students, which has been recognised through the award and maintenance of ISO 9001:2000 The CPA qualification is flexible and open to everyone, from school leavers and graduates to mature students and professionals.
Phone
(01) 415 0473
For information about Griffith College Dublin (GCD), please visit our Colleges page on
Courses.ie
by clicking
here
.
Course Provider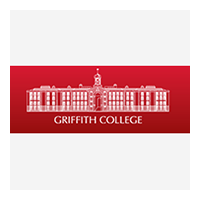 South Circular Road, Dublin, Republic of Ireland