Course Description
Computers (Love your IPAD)
Computers (Love your IPAD) is course run by Portmarnock Community School, Dublin. It is a 'Classroom Based' course with a duration of 5 weeks. For more information about Computers (Love your IPAD) at Portmarnock Community School, please review the details below.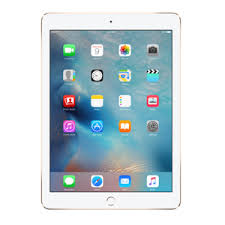 This course will help iPad users gain knowledge to use their iPad with confidence. The course will have plenty of hands on practice with the iPad over the six weeks term. The aim is for a relaxed / fun and focused learning class.
Course Content ·
Introduction to the iPad ·
Apps ·
Add On – Keyboard ·
Connecting to WIFI ·
Virus Checking ·
Internet – Surfing the Internet ·
E-Mail – Sending E-mail | Receiving E-mail ·
Photographs
Music ·
Catch up on your Television Shows with Player – RTE TV3 ·
Radio Player – podcasts
Saturday 27th October 2018
About the Tutor – Ann Byrne who has previously taught Introduction to Computers and European Computer Driving Licence (ECDL) at Portmarnock Community School from 1996 to 2002 is returning to deliver the iPad course in September, following a successful course last term. Ann is a qualified trainer as well as a business owner, running CTA in Malahide and operating as a freelance trainer and authorised tester. Ann has over 20 years working in administration, with extensive knowledge in class room training as well as working in business as an administrator using many computer applications. Since 2010 Ann also volunteers, when time allows as a trainer with Age Action.
The Computers (Love your IPAD) course at Portmarnock Community School is listed in Courses.ie's national courses finder.
For more information about Portmarnock Community School, please visit our College page on
Courses.ie
by clicking
here
.
Course Provider
Carrickhill Road, Dublin, Ireland
Make Enquiry
Please insert your contact details and any additional information you require and we will forward your request to Portmarnock Community School