Course Description
Six Minutes To Success (Online)
Six Minutes To Success (Online) is course run by Proctor Gallagher Institute, Dublin. It is a 'Online Learning' course with a duration of Daily ongoing motivation guaranteed results: in six minutes a day!. Six Minutes To Success (Online) gives a Course Qualification of CPD. For more information about Six Minutes To Success (Online) at Proctor Gallagher Institute, please review the details below.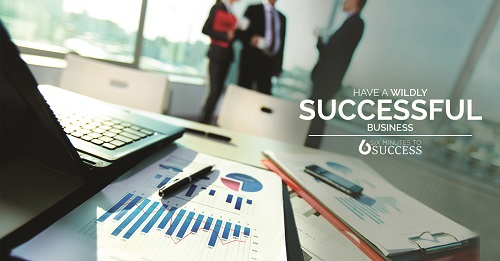 Dramatically increase your business and personal results – In ALL areas of your life with the ease, convenience and motivation of Six Minutes to Success. Get practical steps for greater inspiration to earn more money, create thriving business relationships, create and expand a wildly successful business, lose weight and live a more productive, fulfilling life.
With the easy convenience of a mobile device
With thought free daily reminders to keep you on track
Lessons from the star of the hit movie The Secret, Bob Proctor
Imagine what your life might look like 30 or even 90 days from now after learning from the best teacher in the world on human potential and success every single day. Imagine achieving your goals without experiencing the struggles of growth and 'going it alone'. You don't have to imagine anymore you can join Six Minutes to Success TODAY and start living the life you've always dreamed of without all the hassle and struggle.
Product Features
Success Start-Up Kit:
Getting started, and achieving your goals can actually befun and straightforward! Before you can build your dream house, you must first start with the foundation – and your vision is no different. The Success Start-Up Kit consists of 4 videos that lay the foundation for all the business goals and help you get the most out of your Six Minutes to Success Membership.
Action Planner:
If you really want success FAST, the Six Minutes Action Planner is inspiring, thought-provoking and refreshingly challenging.
Daily Featured Video:
Every morning, a brand new video on universal principles or laws, money, health, relationships and more. Spend quality time with one of the world's master thinkers and achievers, Bob Proctor, every morning – 7 days a week, 365 days a year. Bob is going to share a new thought-provoking, mind-expanding idea along with an exercise to get you taking action every day! The results of this new Six Minute a day habit is entirely limitless.
Audio MP3s:
For the busy executive on-the-go, enjoy MP3 audios of every Six Minutes to Success daily video so whether you're in the car, going for a jog or waiting for a meeting this makes greater success easy and convenient!
Transcripts:
It can be so helpful to drill down to exactly what Bob is saying, by having it in text right in front of you. If you want to jot down a quote he mentioned, a book or a specific point – no need. You have access to the transcripts of every daily video.
Sign up today for a two week trial for less than a euro.
Learn how to be the star of your own movie, not a supporting actor!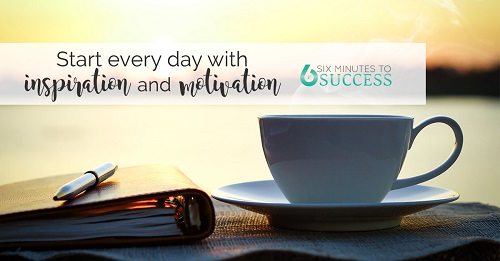 The Six Minutes To Success (Online) course at Proctor Gallagher Institute is listed in Courses.ie's national courses finder.
Training Provider
Proctor Gallagher Institute
Course Location
Carlow
Course Type
Online Learning
Course Qualification
CPD
Course Duration
Daily ongoing motivation guaranteed results: in six minutes a day!
Course Time
CURRENTLY ENROLOING
Course Fee
Offer Price $1 2-Week Trial with $29.97 monthly recurring subscriptions
Entry Requirements
online programme
Phone
0879536759
Course Code
SIX MINUTES TO SUCCESS
For more information about Proctor Gallagher Institute, please visit our College page on
Courses.ie
by clicking
here
.
Course Provider
Ireland (Online Programme), Dublin, Republic of Ireland
Make Enquiry
Please insert your contact details and any additional information you require and we will forward your request to Proctor Gallagher Institute