College Details
The Illustori Academy of Picture Book Making
Adrienne Geoghegan The iLLUSTORi Academy 4 Provost Row Palatine Square, Dublin City North, Dublin, Ireland. Eircode: D07Y7K8
Adrienne Geoghegan delivers Illustori Academy Picture Book Courses online on Courses.ie.
Adrienne Geoghegan's Visual Art Boot Camps were established in 2008.  Adrienne had worked teaching illustration in the visual communication undergraduate course at TU Grangegorman and children's picture book illustration and writing at Independent Colleges.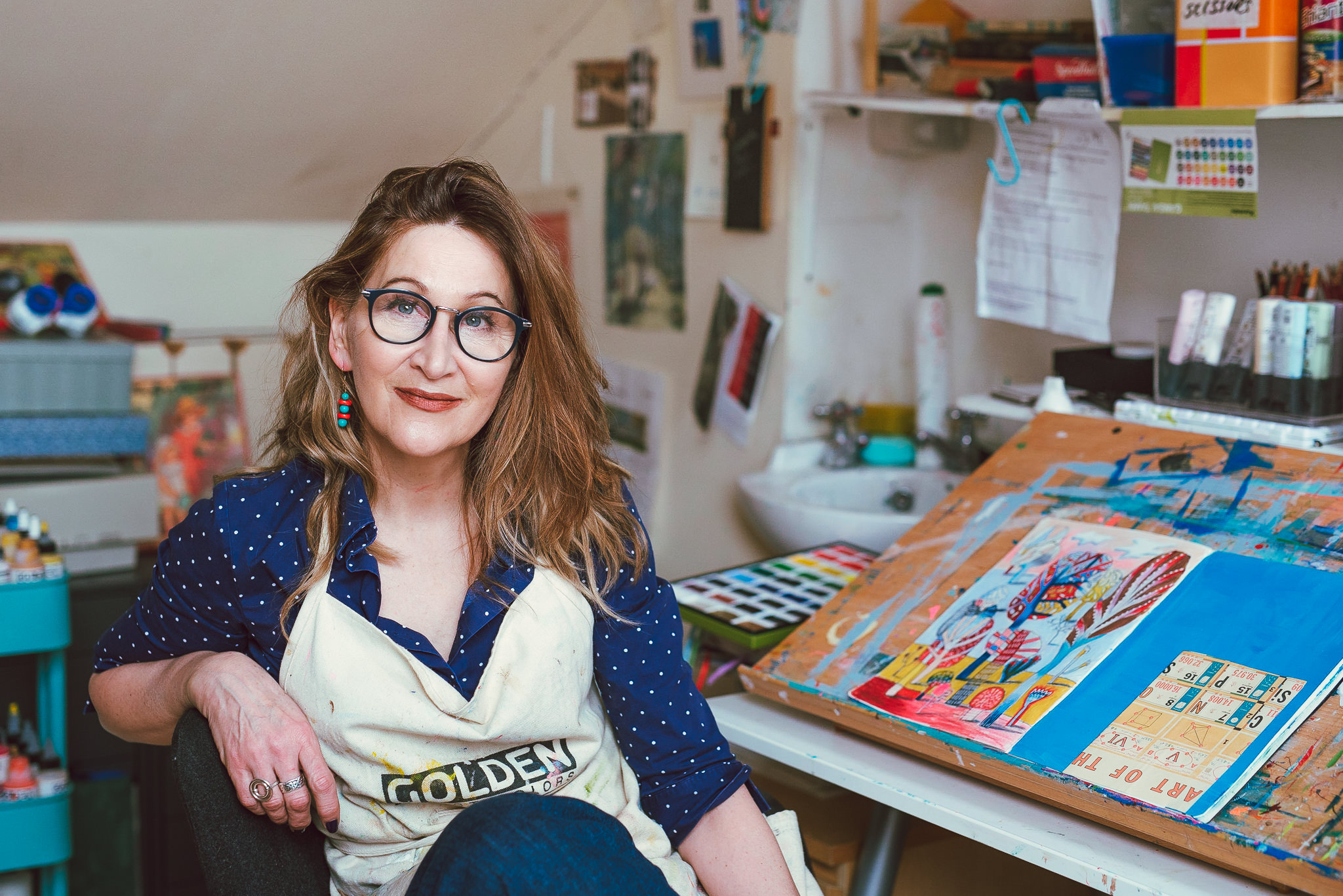 When she moved on,  many past students and other interested creatives expressed an interest in the creative and inspiring courses that Adrienne had designed. This interest arose as a result of the success of Adrienne's previous tutoring and courses, plus a lack of access to evening courses that suited working hours and personal circumstances.
After searching for an inspiring and art-friendly environment, Adrienne was delighted to find The Garden Art Room in The Carmelite Centre on Aungier Street, in the heart of Dublin City, a mere five minutes stroll from St Stephen's Green.
Since the pandemic all of Adrienne's courses have gone online via Zoom. Courses are monthly and have a capacity of 15 per class.
Beginners to Intermediate from April 2021 and
Follow-On Advanced from May 2021
You can also avail of one to one coaching and mentoring with Adrienne online via Zoom at a time convenient to suit your needs.
You can follow Adrienne on Linktr.ee right here
For all of Adrienne's links check here: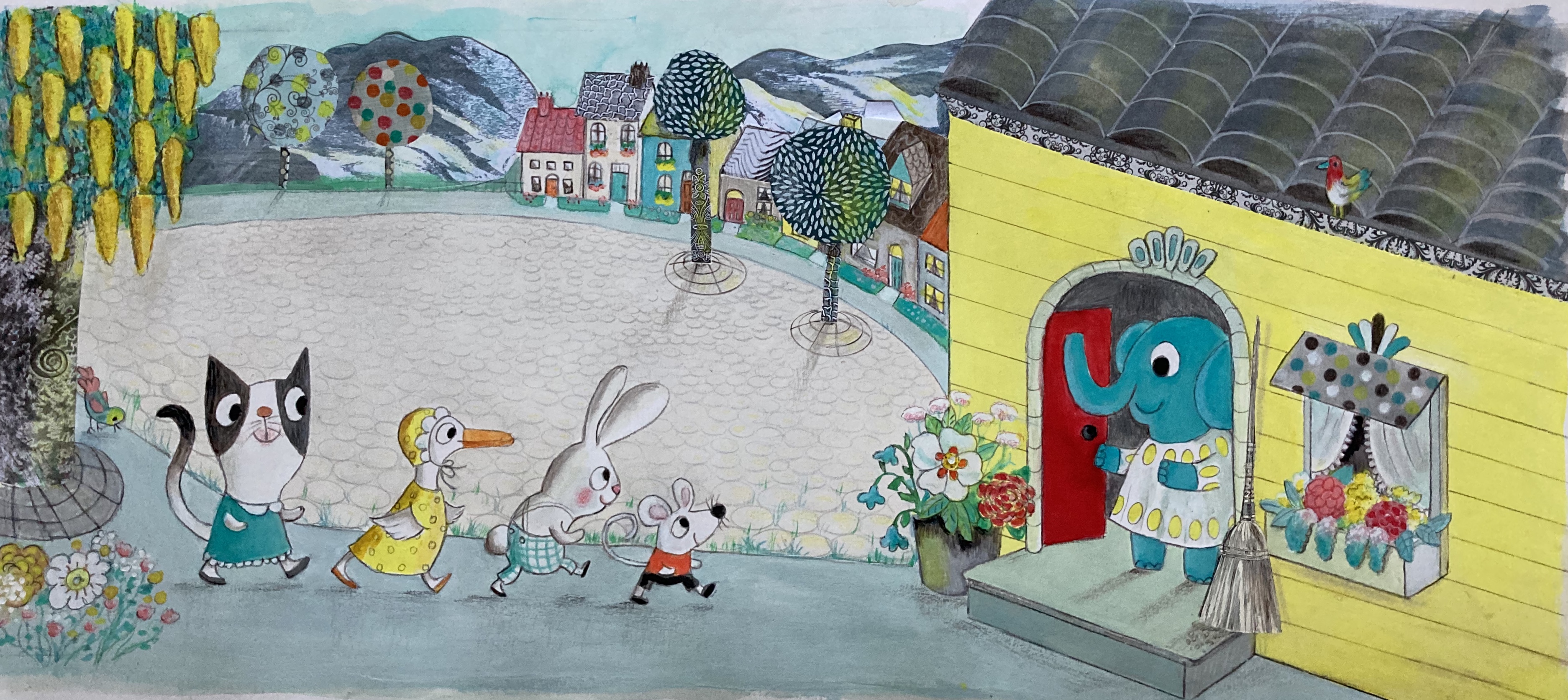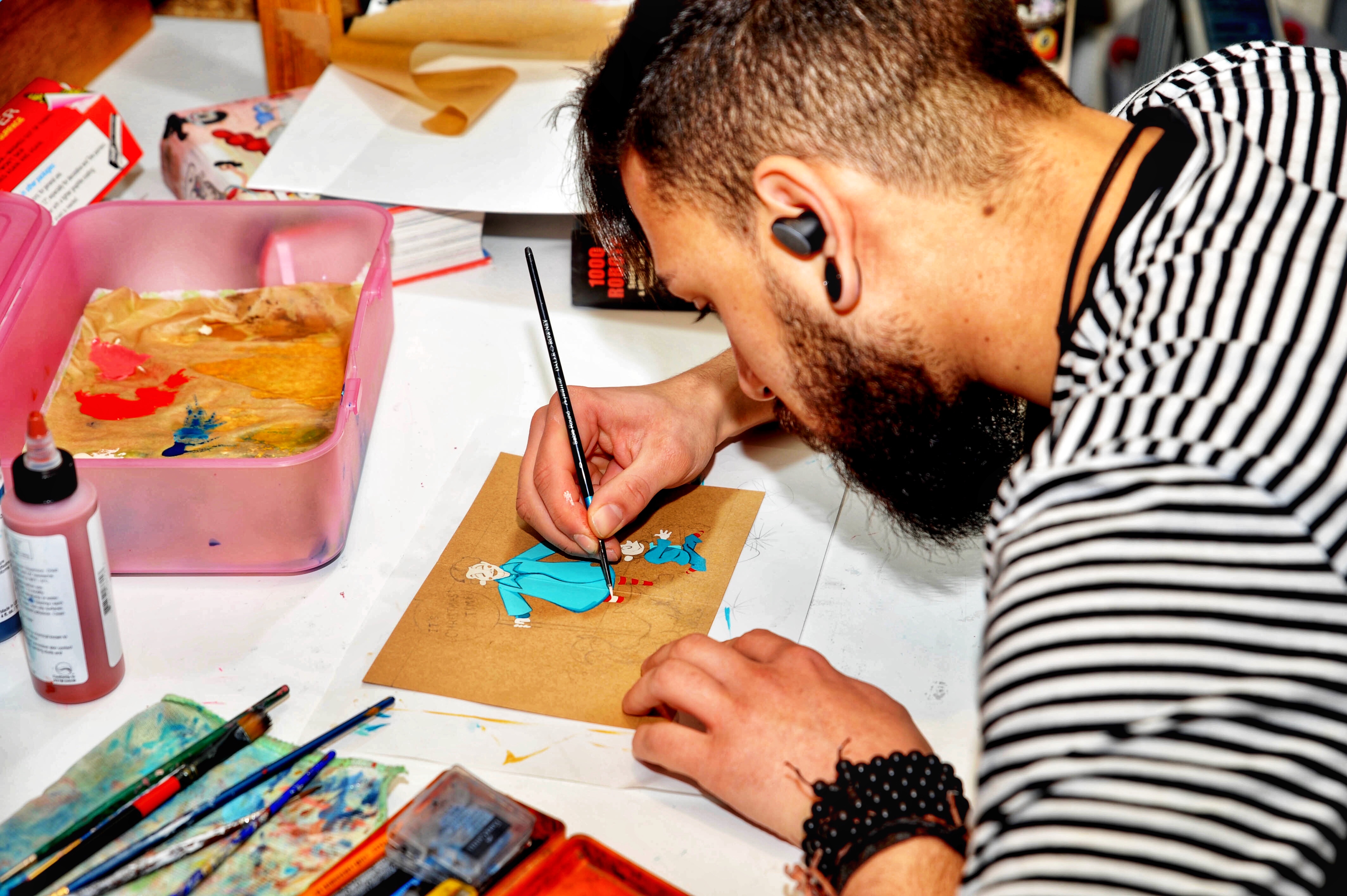 A Picture Book Illustration & Writing Beginners to Intermediate Workshop (April 19th -23rd)
Beginners to Intermediate Picture Book course in 2021! Whether you are a complete beginner, have some experience in visual arts or children's literature, or have a picture book idea or work in progress that you need help with, The Illustori Academy has an illustration course to suit your needs. If you prefer a one-to-one coaching…
Follow-On Picture Book Illustration & Writing Course (May 24th-28th)
Enquire or book this Follow-On Picture Book Course today! Have you have previously participated in a course or a one to one mentoring session with Adrienne?  Perhaps you have participated in one of Adrienne's  Picture Book Camp or Illustration Boot Camps in the Carmelite Centre from 2008 – 2020? Or maybe you attended Adrienne's course…
Picture Book Writing & Illustration: One to One Coaching and Mentoring
Time: mutually agreed to suit Location: Online (Zoom) Capacity: one to one Cost €100 per hour or part thereof. Do you have a picture book idea, characters you'd love to develop, or a story text that needs further development? Or, perhaps you need mentoring and advice to create a professional-looking illustration portfolio. And if picture books…
Map
The Illustori Academy of Picture Book Making
Adrienne Geoghegan The iLLUSTORi Academy 4 Provost Row Palatine Square
Dublin City North, Dublin
Ireland
Visit Website